Types of Sadi
Download Brochure

Sadi thread is an ancient & fascinating medium. It is a coiled, spiralled, hollow wire which may be used to enhance many forms of needlework,including shisha and other crafts.
Sadi is currently available in gold or silver, and a fabulous range of colours!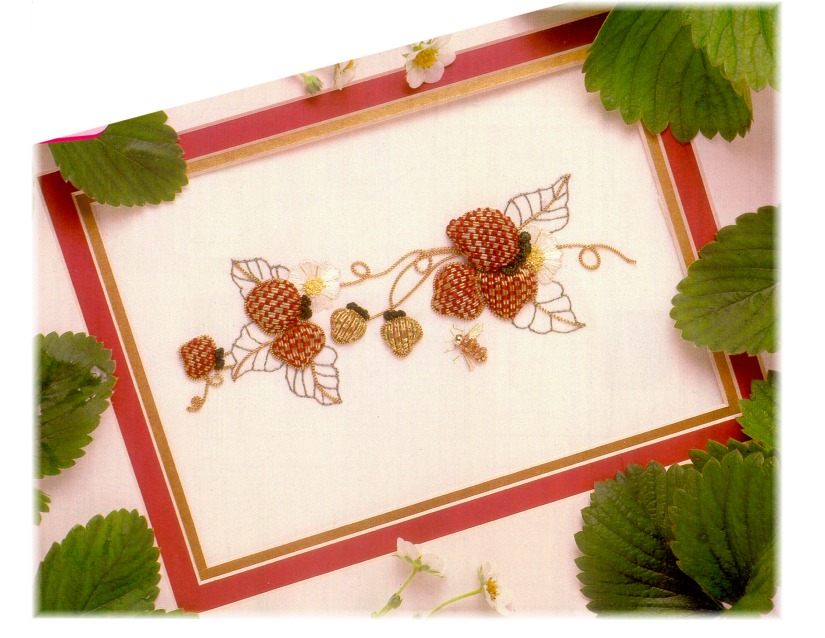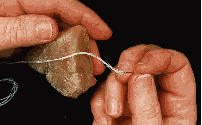 Smooth (plain) in both broad and fine gauge.

Check (bright), a multi-faceted sadi which catches the light. Broad and fine gauge.

Pearl (very tightly coiled) available in fine gauge Can be pulled out a little and makes a good edge.
Metreage varies according to type of sadi (2 metres to 3.5 metres)
Run Art Silk through beeswax before stitching using with sadi thread
Care must be taken when "pulling-out" Sadi thread. It does not return to its original size once stretched.
Sadi may be either couched, cut to desired length and stitched down as though it were a bead. Makes Fabulous Bullions!
Also useful as "spacings" for jewellery, floral arrangements, bridal & evening wear.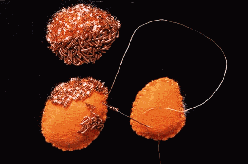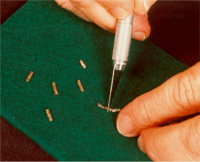 Attaching sadi "beads" over padded felt, using Check, Smooth & Art Silk No. 45.
Cut sadi on a felt covered board using a sharp scalpel at right angles to sadi. Pick up sadi pieces using point of needle. Or, use a pair of straight-bladed nail scissors kept solely for metal thread use.
(Image Design Featured: Summer Strawberries by Irene Junkuhn. Kit Available Summer Strawberries